"

"New Northwest Arkansas rockers The Velvet Crowns play original folk/rock songs and modern rockabilly. The four musicians are excited to show off the talent of their outstanding lead singer/songwriter/ guitarist, lead guitarist, drummer and bass player.""
— Northwest Arkansas Gazette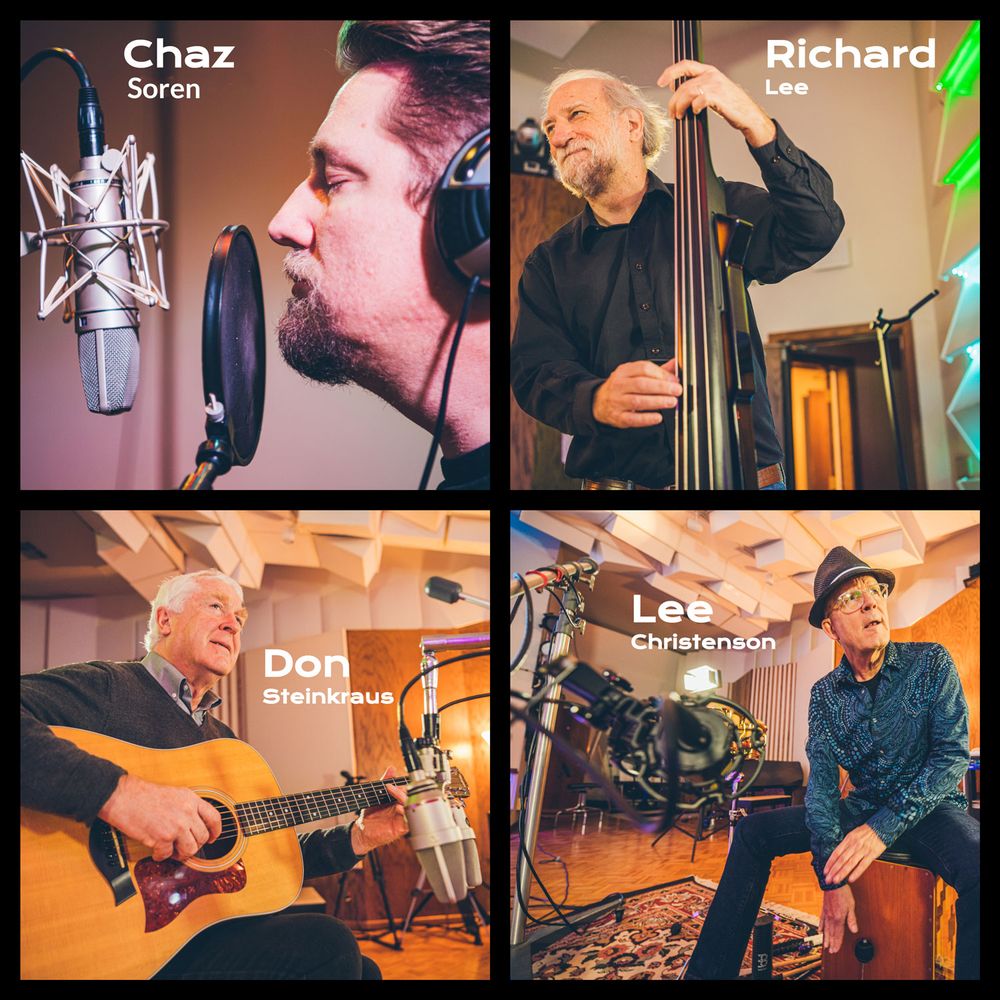 The Velvet Crowns
Original Acoustic Soul from the Natural State
The Velvet Crowns is an acoustic folk-rock band based in Fayetteville, Arkansas.  
Led by singer/songwriter Chaz Soren, The Velvet Crowns boast a large number of catchy original tunes along with an eclectic mix of cover songs designed to satisfy any music-loving crowd. 
The band consists of veteran musicians who have wide-ranging experiences in the music industry including recording and touring, as well as performing locally. 
Members include: 
Chaz Soren (lead vocals/songwriter/guitar)
Lee Christenson (percussion)
Richard Lee (bass/vocals)
Don Steinkraus - (guitar)
The band has an extensive setlist and plays a variety of genres of music including rock, folk, blues, rockabilly, alt-country and soul music. 
The band's debut single and title track from their first album, Blue in the Night, was released on January 10, 2020.
Press Photos